Welcome Faf to the MELBET Family as global brand ambassador for 3 years starting from June 1, 2022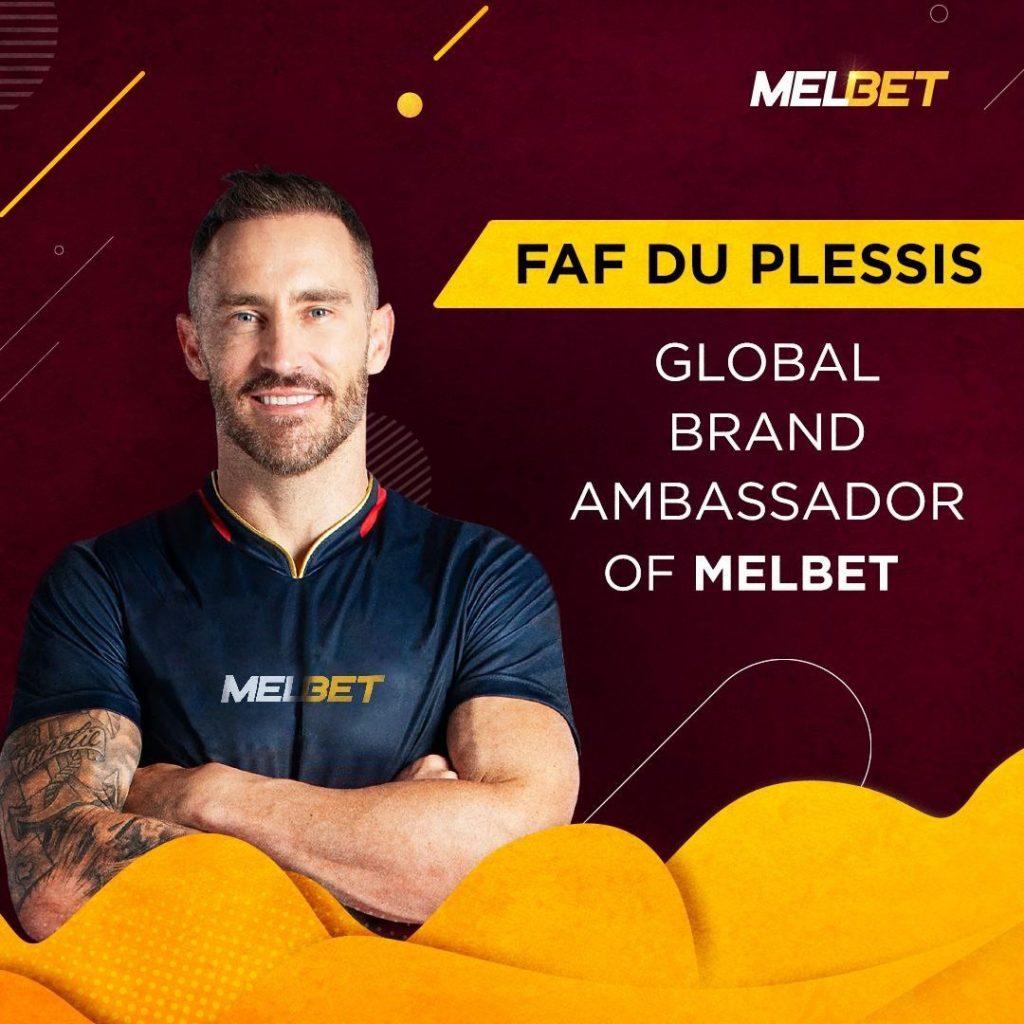 Please join us in welcoming Faf Du Plessis as our new global brand ambassador. We welcome our bright proteas star who is a leader before a player to join us on this beautiful journey for a long time as Melbet's new brand ambassador.
Faf is not just a renowned player he is a fierce competitor on the cricketing field and more than that he is a gem of a person off the field who matches Melbets's vision and way to approach things.
He is just the second batsman in history to hit a century as captain in all three versions of the game. He is also the first South African to score hundreds in all three versions of the game.
Legendary cricket Virat kohli has been replaced by Faf du Plessis and has lead Royal Challengers Bangalore (RCB) as its captain in the 2022 edition of the Indian Premiere League (IPL)
Faf du Plessis started his IPL journey with the CSK and has played for them ever since. The right-handed batter played an all-important knock in the Finals of the 2021 edition of the league, scoring 86 runs off 59 deliveries, thereby winning the Player of the Match for the same.
With 185 runs, Faf du Plessis holds the record for the second-best individual score by a South African cricketer.
Faf du Plessis also holds the record for most innings played in international cricket before scoring a duck (108).
Faf du Plessis owns the unrivaled record of hitting the first century in a Day/Night Test match.
Faf du Plessis is also the captain who has declared
Faf du Plessis was named the South Africa Player of the Year in 2019 in the Men's category. He was also named the Annual Player of the Year for South Africa in 2011.